India Fast Track
VIP Airport Meet & Assist
Airport Assistance in Delhi, Mumbai, Bangalore, Chennai & 15 other airports
CHECK PRICE
BOOK NOW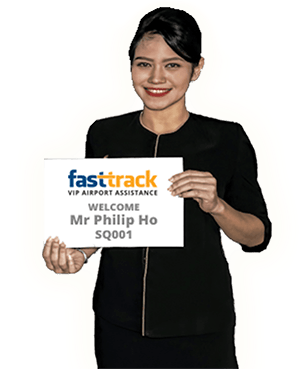 Our India VIP Airport Meet & Assist services are available on any airline, in any cabin class, from USD85.
India has some of the busiest airports in the world. Booking a Meet & Assist Service will make passing through them fast and easy. India Fast Track provides priority help from the time you enter the airport terminal until you leave it. Our local greeters help bypass the lines and ensure a quick arrival, a smooth departure, or a successful connection.
Fast Track's India service adds a first class feel, providing the special care that is usually reserved for premium cabin passengers or celebrities. This may include fast-tracking through immigration and security, an electric buggy, baggage assistance and access to lounges. During booking we will explain the options available, to help you choose the service you need.
Meet & Assist in New Delhi, Mumbai, Chennai, Goa, Bangalore, Cochin, Trivandrum, Hyderabad, Kolkatta, Ahmedabad, Jaipur, Pune
On arrival Fast Track's English speaking greeters will meet you near the air bridge. They will assist you through any passport or visa control, and escort you to the baggage and customs area. They will help find your driver, or if you booked a connection, check in to your next flight.
On departure, they will contact your driver, will assist you through check-in and immigration, and will take you to your airline lounge or the boarding gate.
Before you book, the Fast Track tools and reservations team will help you understand and choose the exact service you need at the lowest possible cost. Over 10 years our Airport Assistance and Booking Team has assisted thousands of travellers pass smoothly through busy airports.
The Fast Track service is available to any traveler, on any airline, and in any cabin class, and in most major airports around Asia, the Middle East and Africa.